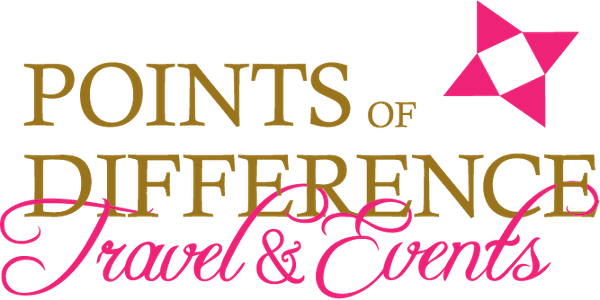 PO Box 1119, Surry Hills NSW 2010, Australia
-33.887260043479, 151.21379557997
---
Points of Difference Events was founded in 2008 by Adam Bold, out of a desire to create quality social occasions & opportunities in the events and travel markets for the LGBT+ community, and their friends.
Adam and his team have a wide range of experience in Australia and overseas. In addition to the range of activities producing events for PoDE, external events worked on in recent years include Sydney Gay and Lesbian Mardi Gras, Gay Ski Week NZ, Frisky, Toybox, Playbox, Apollo and Ruby parties and various corporate and stunning private events.
Becoming an affiliate partner with Savenio Travel in 2016, one of Australia's foremost luxury boutique travel business, the company now offers amazing total travel solutions, with a focus on the LGBT market and luxury travel. The company also supports a small number of corporate clients. Using the combined expertise of both organisations, a number of hosted tours are now offered, with more exciting projects being developed. In recognising the strength of the new travel offerings, in mid-2016 the company updated our trading name to Points of Difference Travel & Events, to better align our services in this space. Savenio is also a proud Virtuoso Member agency, which allows Points of Difference Travel & Events to now offer this exciting portfolio of quality and luxury travel services.
We partner with some amazing people and companies to deliver our fabulous experiences, including Dean Arcuri aka Frock Hudson, and The Fox Hole Sydney/Box Bar.
Our vision is to create and discover legendary, exciting and memorable events, tour and travel experiences, with a touch of sophistication.
We do this by the development, creation and sourcing of the best products, suppliers and venues to work with. We add a fabulous gay layer to their standards.
We have a focus on the LGBT+ and luxury markets; if it's good enough for the gay's it's good enough for all our clients.
Our guests experience safe, welcoming and fun environments for like-minded people, both locally and internationally, where strangers become friends.
We create happiness through the connection and engagement of our guests. We work to develop our tribe and love to share these stories of connection and community.
We bring the smiles.
Would you like to wake up someplace amazing?
Would you like to enjoy some fabulous experiences, enjoy LGBT+ social events and connect with like-minded people?
Points of Difference Travel & Events provide bespoke travel and event solutions for the LGBT+ community and our allies; remember, if it's good enough for the gay's, it's good enough for everyone!
Engage your wanderlust and discover what luxury means to you! Enjoy gay cultures across the globe or take advantage of our 'gay eye' for details. Indulge in our special "Gay Layer" of extras and additions on one of our LGBT+ group tours and cruises. Be guaranteed premium service and special inclusions when booking with one of our Virtuoso properties or experiences. Points of Difference Travel & Events is affiliated with Savenio, a proud Virtuoso member.
You can choose from a variety of gorgeous fun things to do, from dinners, theatre outings, cocktail parties to group travel and beautiful tour locations. We also have some great bucket-list events, such as the Celebration New Year's Eve party, Sydney's only LGBT+ NYE event on Sydney Harbour.
We also produce the annual Gay Ski Week Australia festival at Falls Creek in the Victorian Alps. The festival is our only national gay pride event and is the biggest gay alpine party in Australia.
Come with us and wake up somewhere amazing!