Please note that these details are for business enquiries only.
FREQUENTLY ASKED QUESTIONS
---
Rob (he/him)
PUBLISHER | EDITOR IN CHIEF
Rob established GTG in 1995 as a video production fundraiser for the AIDS Trust of Australia. After many years of traversing the globe covering events, and presenting our big gay world to our readers, he is still at the helm, and bringing news, views and tips to our global family. A NIDA trained TV presenter, Rob is the host of GTG's video productions and helps our team cover amazing events across our big gay world.
---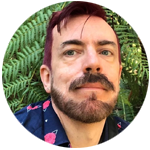 Mark (he/him)
Mark has covered our big gay world for over 2 decades from Australia to Europe. His photography has graced the covers of print publications and shown across tv, online and more. One of Australia's iconic LGBTQIA+ photo journalists, Mark has contributed to our platform from day one.
---
Michelle (she/her)
Michelle has photographed many of the world's chart topping artists for not only guidetogay, but also poprrepublic.tv and her work has appeared in countless magazines and publications both in Oz and abroad. Michelle covers events and productions/tours for GTG as a photo journalist and reviewer and is based in Queensland Australia.
---