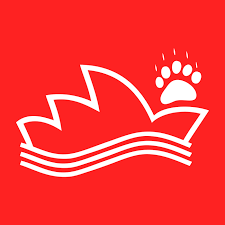 Taylor Square Darlinghurst NSW 2010
-33.88017806158, 151.21656775026
---
Harbour City Bears is Sydney's only community group for bears – hairy gay men – our admirers and friends. We hold over 140 events each year – with weekly socials, dance parties, dinners and other outings through the year. Currently we have over 900 members.
Harbour City Bears is the only community group in Sydney for hairy gay men, their friends and their admirers.
We run weekly social events, produce a monthly newsletter, regular dance parties such Bear Pit; as well as our two annual festivals – Bear Essentials (February) & Bear Pride (August).
HCB also drives community campaigns and fundraising initiatives to benefit the LGBTIQ community.
* Everyone is welcome to join HCB & attend our events regardless of race, age, gender and/or sexuality.
Join up at www.harbourcitybears.com.au
The proceeds from our events and fundraising are all invested back into the club, or donated to the community charities that we support.