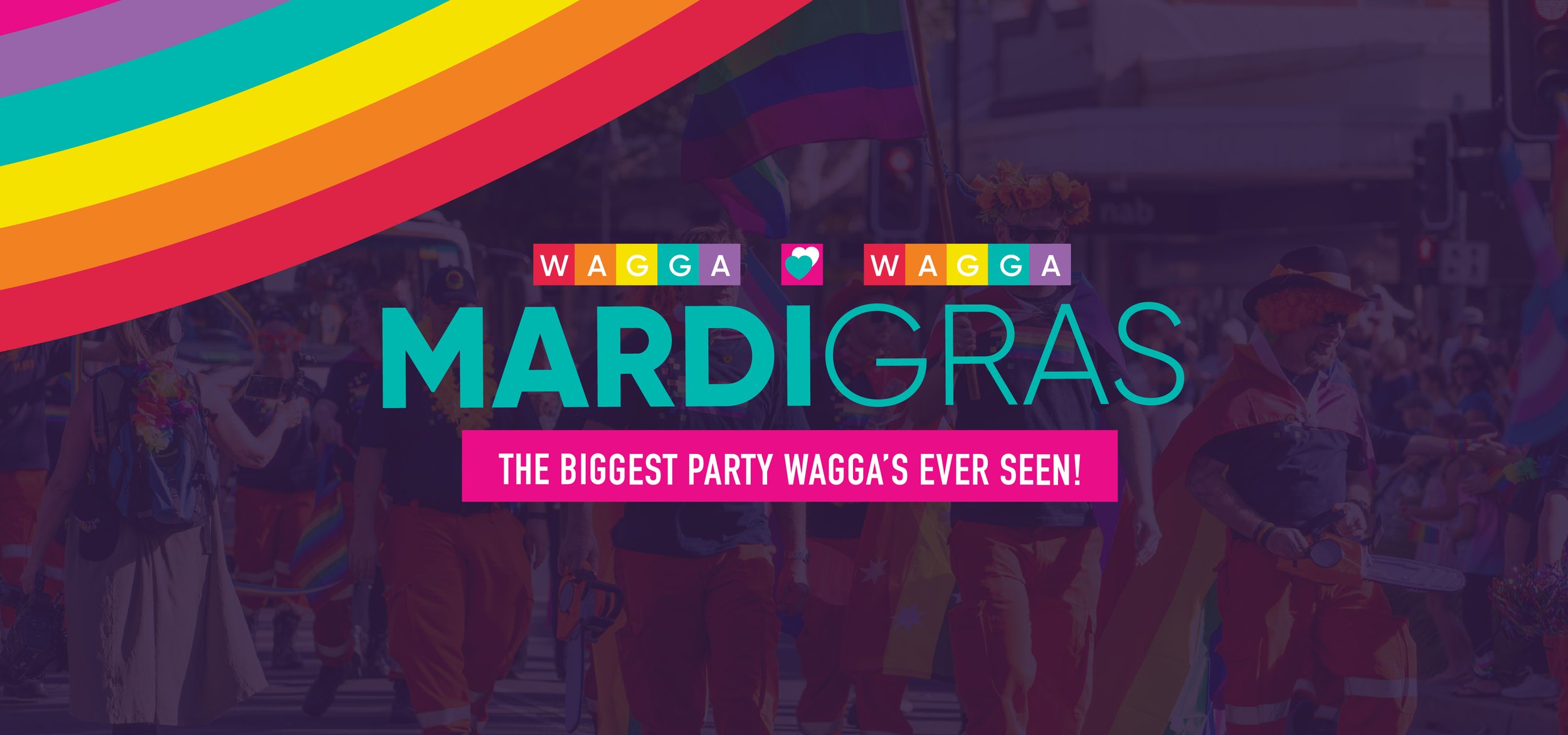 Wagga Mardi Gras aims to raise the visibility of the lesbian, gay, bisexual, transgender, queer and intersex communities in the Riverina, providing an opportunity to express their creativity and celebrate their identity. We invite the whole community along for the ride, including an evening of amazing floats, laughs and fun.
The parade will take place down Wagga's main strip, Baylis Street, with a free after party at Victory Memorial Gardens. C'mon Wagga!! Try on your tutu, sew on some sequins, apply liberal amounts of fake tan and glitter, and get set for a parade and party like Wagga's never seen before!
You're all invited to join in on the fun at Wagga Wagga Mardi Gras! An extravaganza of art, music, dance and above all – LOVE!
So, what are you waiting for? Grab the glitter, burst your outfit with colour and let's party so hard it's an evening to remember! Kicking off on Baylis Street, the parade of floats will march you down to a free after party on the lush grounds at the Victory Memorial Gardens, where we'll celebrate equality for the LGBTQ+ community.
PARADE DOWN BAYLIS STREET FROM 5PM
FREE AFTER PARTY AT VICTORY MEMORIAL GARDENS
No Pets • Licensed Event (no BYO)