18 May 2022 @ 11:00 am

-

28 May 2022 @ 6:00 pm

AEST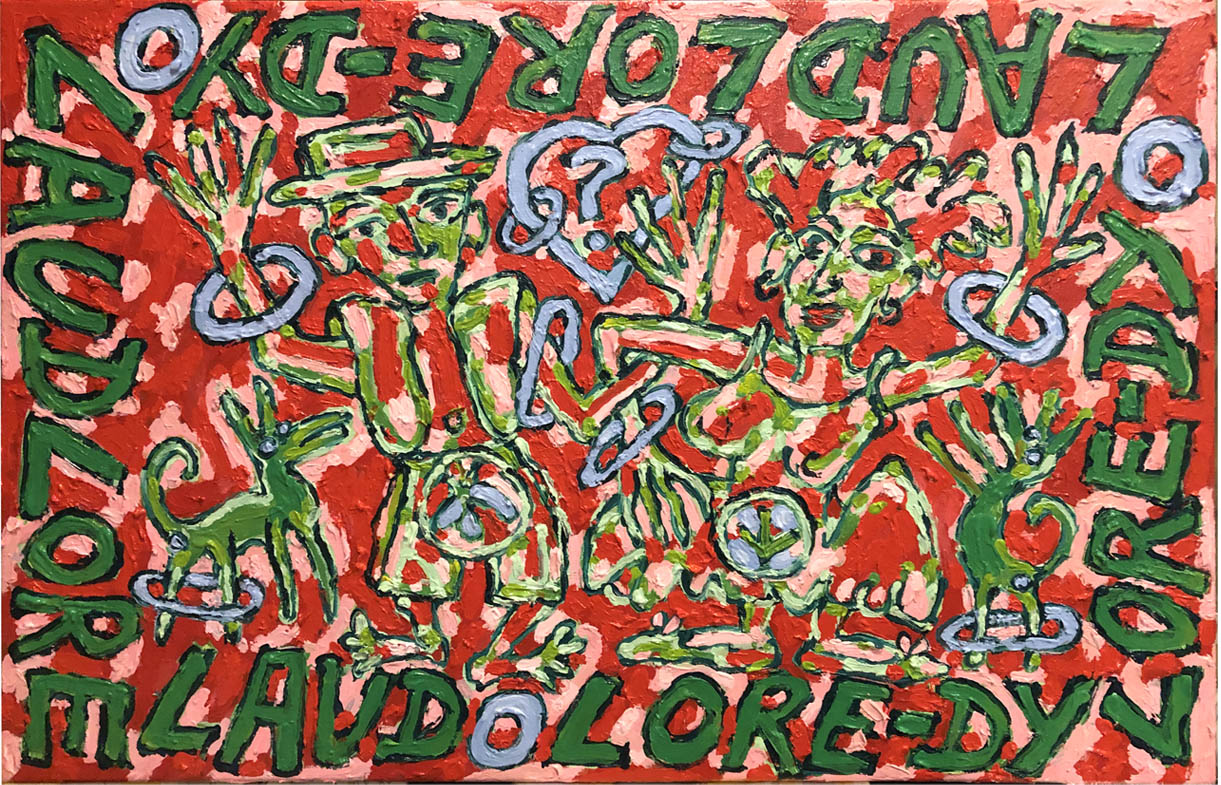 An exhibition by Craig Judd presented by Damien Minton.
"The Snake's Hips" is an intriguing chapter in Craig Judd's explorations into the paradoxes of human communication. The paintings and objects in this exhibition talk to and drill through high and low culture forms. They are simultaneously hilariously provocative, deeply vexatious and tragically sentimental meditations that emerge from the artists' antiquarian and ficto-poetic obsessions. The works explode with references- anything from the constructions of taste, style and celebrity to early 20th century argot, "the crisis in aged care",contemporary psycho-babble and recent anthropological debates. Armed with wit we meet seduction, wise counsel, echoes, requests and instruction. "The Snakes Hip's" is an excursion into a specific micro climate, a teeming, brightly bleak 2022 suburban archaeology.
18-28 May 2022
11am – 6pm
SHEFFER GALLERY
38 Lander Street Darlington NSW 2008  
For purchase enquiries or to see the collection online please contact Damien Minton Presents