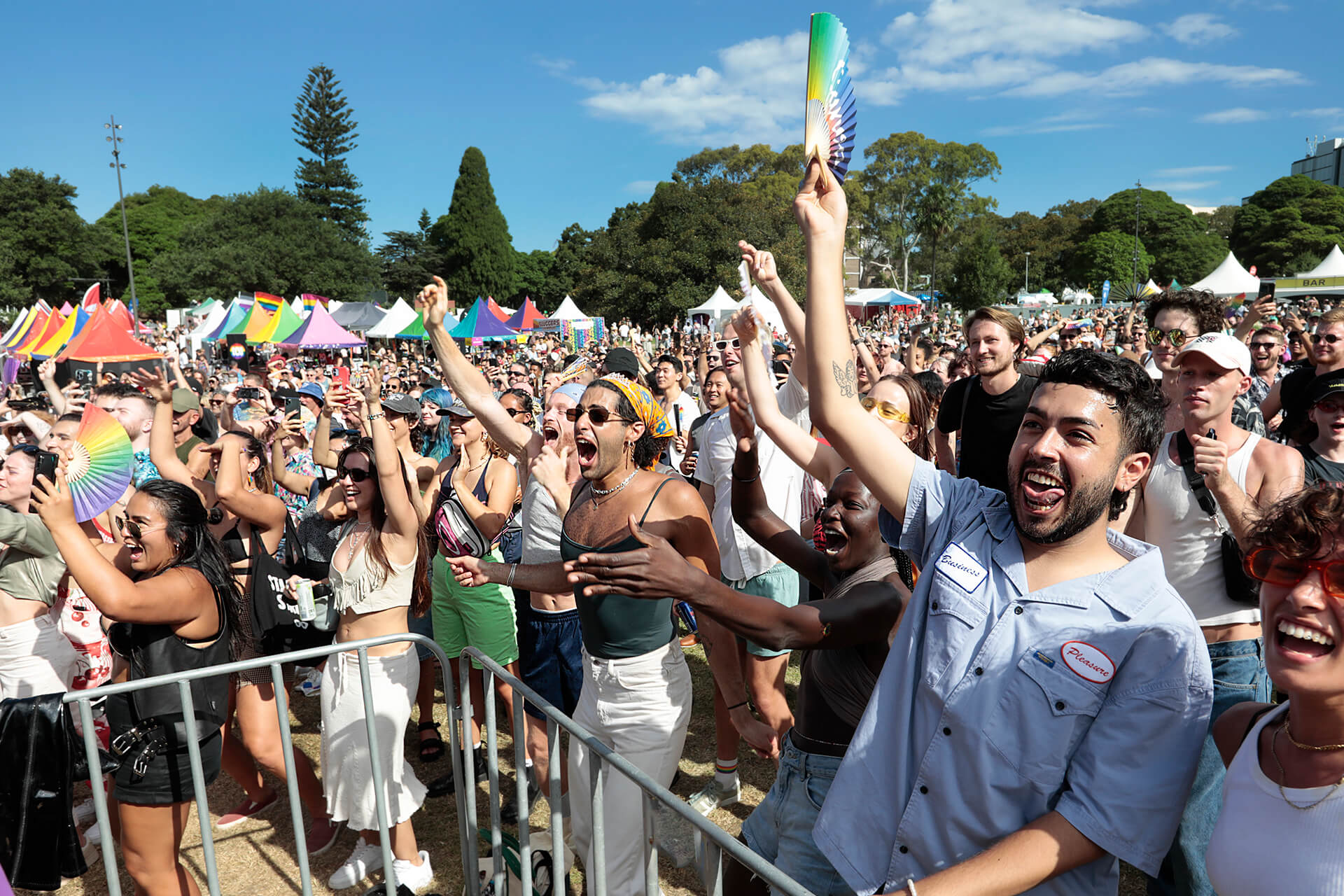 Immediately following the Pride March, everyone will descend into the Domain for the Closing Ceremony concert.
Leading music acts will bring us to our feet. There will be fun for the whole family and a truly inclusive program of events for all of the LGBTQIA+ communities and their friends.
We've gathered. We've dreamt. We've amplified.
We've danced. We've debated. We've shared stories.
We've marched.
We have honoured the past. We have lived in the present. We now look to the future. In a program that has been imagined and creatively directed by young LGBTQIA+ people, there will be powerful and passionate orations that will challenge and inspire. Propel us forward. Charged.
The Closing Ceremony will capture the zeitgeist and boldly celebrate queer excellence providing moments for reflection, rage, connection and humanity. Fearlessness and fervour.
At this event we officially handover WorldPride to the next host city. We did it Sydney! And what a time it was.