Bad Bunny @ Stonewall Hotel
April 6 @ 9:00 pm

-

April 7 @ 9:00 pm

AEST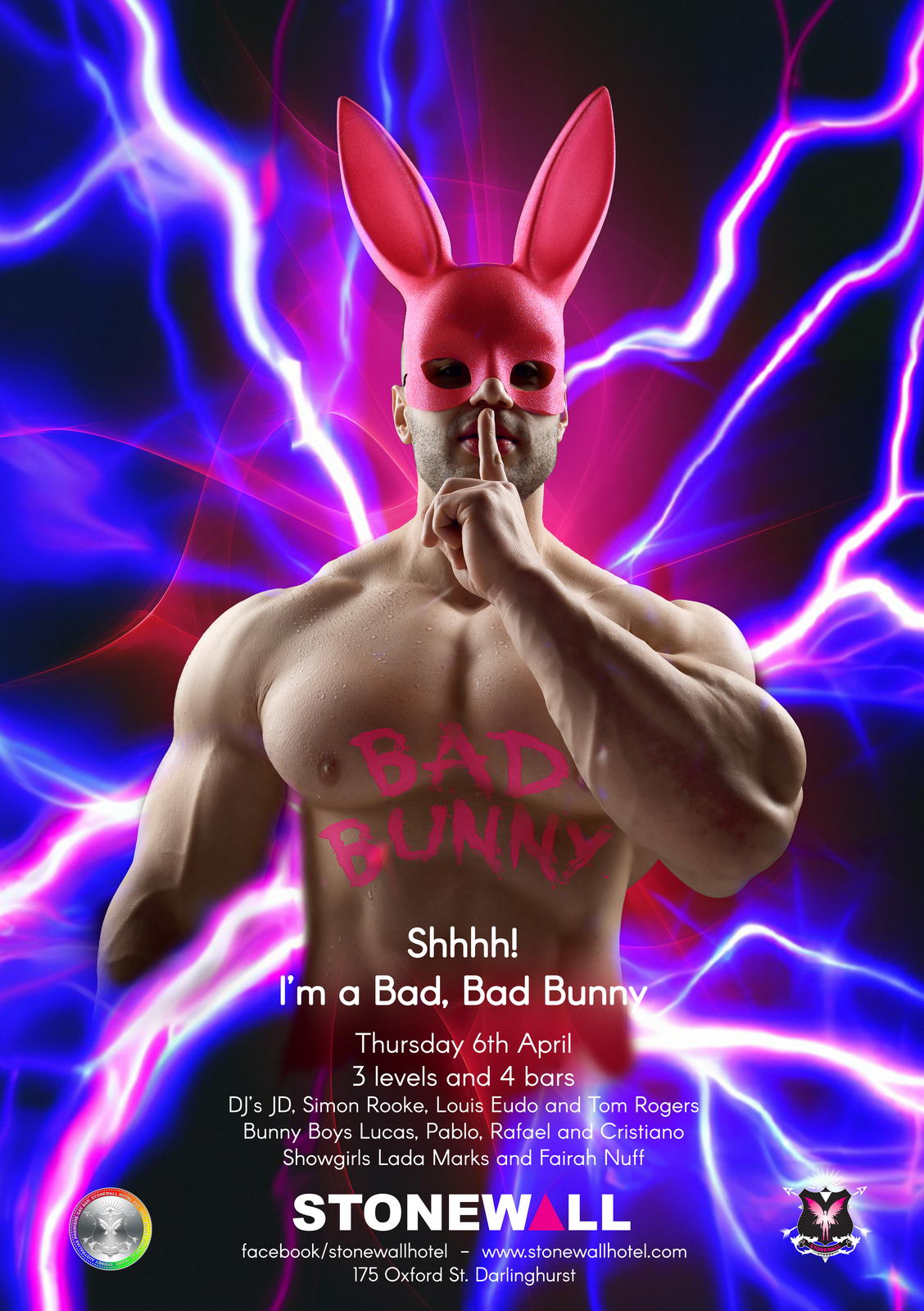 Bad Bunny is a night to be oh so bad.
If Alice was Alan and he went down the bunny hole and landed in Gay Bar his adventure in Wonderland would be very different.
Bad Bunny will be 3 levels and 4 bars of magic.
Bunny Boys Rafael, Lucas, Cristiano and Pablo will leave you screaming for more.
Your hosts Fairah Nuff in public bar and Lada Marks in Cocktail bar will tease you with spectacular shows.
DJ's JD in Public, DJ Simon Rooke and DJ Louis Eudo in Cocktail bar. Top floor the amazing DJ Tom Rogers.
We all know Bunnies love to **** ! so come and dance your ass off at Stonewall.
Thursday is a time to be bad before Good Friday!
Shhhh! I'm a Bad, Bad Bunny.